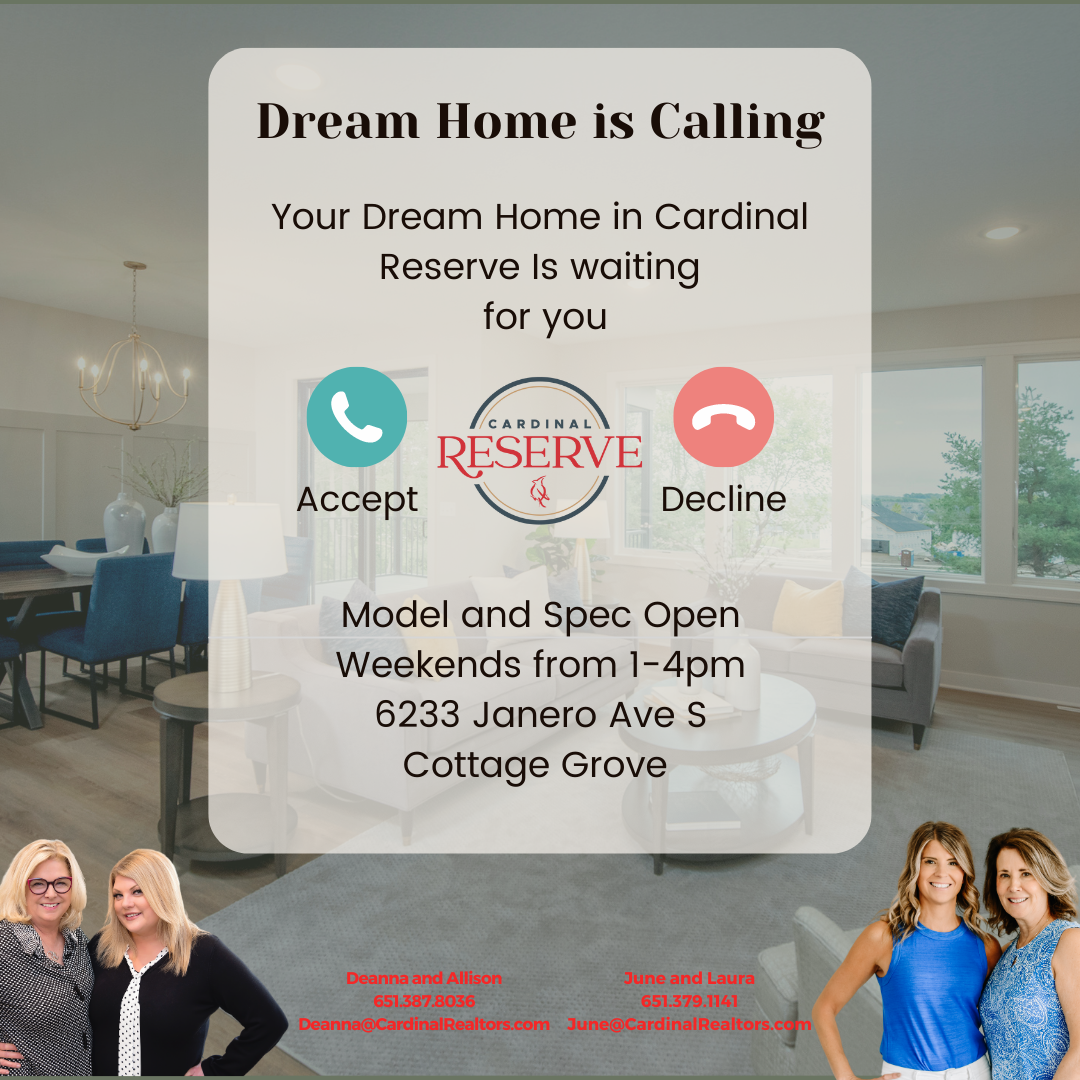 Are you ready to embark on a new chapter in your life? Cardinal Reserve is the ideal place to start fresh and create lasting memories. Here's why you should come and explore our community:
1️⃣ Prime location: Nestled in a desirable neighborhood, Cardinal Reserve offers convenience, charm, and a welcoming atmosphere. Discover the perfect balance between tranquility and easy access to amenities.
2️⃣ Open house weekends: Join us every weekend from 1-4pm for open house hours. Take a tour, explore the homes, and experience the ambiance firsthand. Our friendly team will be there to answer your questions.
3️⃣ Private showings: Can't make it during open house hours? No worries! Contact us to schedule a private showing at a time that suits you best. We'll ensure you have a personalized experience while exploring the community.
4️⃣ Quality craftsmanship: Each home in Cardinal Reserve is crafted with attention to detail, reflecting both style and functionality. Enjoy modern features, thoughtful designs, and superior quality that enhances your daily life.
5️⃣ Community amenities: Discover the benefits of living in Cardinal Reserve. Immerse yourself in recreational spaces, enjoy beautifully landscaped common areas, and foster connections with neighbors who share similar values.
6️⃣ Expert guidance: Our dedicated team of real estate professionals is here to assist you throughout the home-buying process. We'll provide expert guidance, answer your questions, and make your journey seamless.
📞 Contact us today to schedule your visit or private showing. Let us help you find the home of your dreams in Cardinal Reserve. We can't wait to welcome you to our community and be part of your exciting next chapter! 🏡🌟 #CardinalReserve #NewHome"