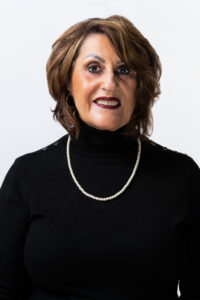 Having begun what is my career in real estate, being licensed in 1997, I serve as a licensed full time Real Estate Agent, in the states of Minnesota and Wisconsin.
Additionally, I serve as a member of various committees in each of the Minneapolis and the St. Paul Association of Realtors.  These committees are dedicated to the promotion of responsibility and the enhancement of professionalism, within the community of REALTORS® in the state of Minnesota, as well as, logistical benefits to home buyers in the State of Minnesota and especially St. Paul and Minneapolis.
Buying property is a complex and stressful task. In fact, it's often the biggest single investment a person will make in a lifetime while at the same time, real estate transactions have become increasingly more complicated. Being a Real Estate Agent is an ever changing field that requires a constant awareness of the available market, various trends in finance, housing regulations and government activity. New technology, laws, procedures and the increasing sophistication of buyers and sellers requires real estate practitioners to perform at an ever-increasing level of professionalism.
My education in the Real Estate industry is not a onetime action, nor is it yearly, but every day update!
COMMITTEES & ORGANIZATIONS:
RMLS Committee
*             2009 to present
*             Critique and review the MLS system used by our local REALTORS®
Professional Standards Committee Member
*             2005 to present
*             Committee reviewing professionalism of REALTORS® in the State of Minnesota.
Professionalism & Dispute Resolution Work Group
*             Team Leadership member working on standards required by the local board
Groups and Associations:
Twin Cities Women in Business
The Real Estate Networking Group
Affordable Housing Network
Minnesota Professional Standards Committee member
National Association of REALTORS®
Saint Paul Area Association of REALTORS®
Minnesota Association of REALTORS®
Real Estate Employment Network
The Real Estate Networking Group
Residential Real Estate Finance & Investment
Multi year recipient **Minnesota Super-Agent**
Recent Testimonial…."Working with Connie made the selling of my townhouse a breeze. Even though she hadn't sold many homes in my area, she did her research and was very knowledgeable about the area and what we could expect when closing. She always responded within the hour (even during Christmas time!) to any questions I sent her. She kept me informed on what needed to happen and what was going on during the entire process that I barely had to do anything but sign. It was wonderful. I recommend her to anyone looking to buy or sell a house."
Interested in learning more about Cardinal?  Call me.  I also serve as their Recruiter and would love to talk about the benefits of Cardinal.